Mobile Security: How to Secure, Privatize, and Recover Your Devices (A $26.99 Value!) Free eBook for a limited time
Learn how to keep your data secure when you're on the go.
Mobile phones and tablets enhance our lives, but they also make you and your family vulnerable to cyber-attacks or theft. This clever eBook will help you secure your devices and know what to do if the worst happens.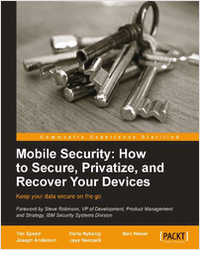 Download